PLP News
Monday, 13 September 2021
Foley & Lardner LLP is a firm that maintains a clear focus on consolidating the strength of its current position while keeping one eye fixed firmly on the horizon. In that regard, it is continuously finding ways to improve its operations and service delivery to clients and adapt for the future.
A full-service firm whose practice can broadly be grouped into five main areas — intellectual property, commercial law, litigation, government advisory, and international work — it has 1,100 lawyers in offices across the United States, Mexico, Europe, and Asia. It chose to implement 3E®, the market-leading enterprise business management solution that enables firms to drive operational efficiency and growth through its advanced architecture, industry-leading security, and customizable platform.
Read more...
Monday, 13 September 2021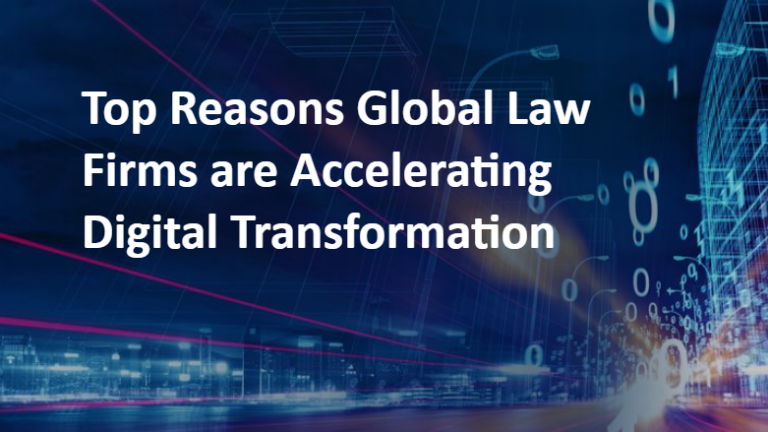 What you will take away
Listen in as Thomson Reuters, Microsoft, and representatives at two top law firms discuss how they are accelerating their digital transformation to stay competitive in the legal industry.
Hear from your peers as they review why cloud accessibility is a business decision -- not an IT decision and what criteria they looked for as they evaluated today's top technology and services.
Find out why your firm should be concerned with how well technology platforms collaborate with legal service providers and the different ecosystems that will drive growth benefitting you, your clients, and the communities you work with.
On-Demand recording accessible on your preferred audio player.
Stop, start, rewind to make sure you catch every insight whenever it works for you to learn the real value these firms are getting from their digital transformation.
Read more...
Monday, 13 September 2021
In this fireside chat, you'll learn the trends in cloud services usage for the legal industry. Listen as lawyers from Microsoft and our legal technology expert at Thomson Reuters confront the myths of cloud usage by lawyers, law firms and legal departments along with the top cloud questions (and answers) law firms and legal departments ask.
Watch this this webcast to learn:
Global Cloud adoption in the legal industry
Trends in cloud services usage in the legal industry
Law firm and legal departments top cloud questions and answers
Advice to mid to large size law firms and legal departments about the cloud journey
Speakers

Dennis Garcia
Assistant General Counsel Microsoft

Alexander Simpson
Commercial Attorney Microsoft

Colleen Scimeca
Director Product Strategist Thomson Reuters
Read more...